After deciding that 600 shaft Pro arrows are a bit too stiff for my bow. I have ordered regular Ultralights in 700 shaft.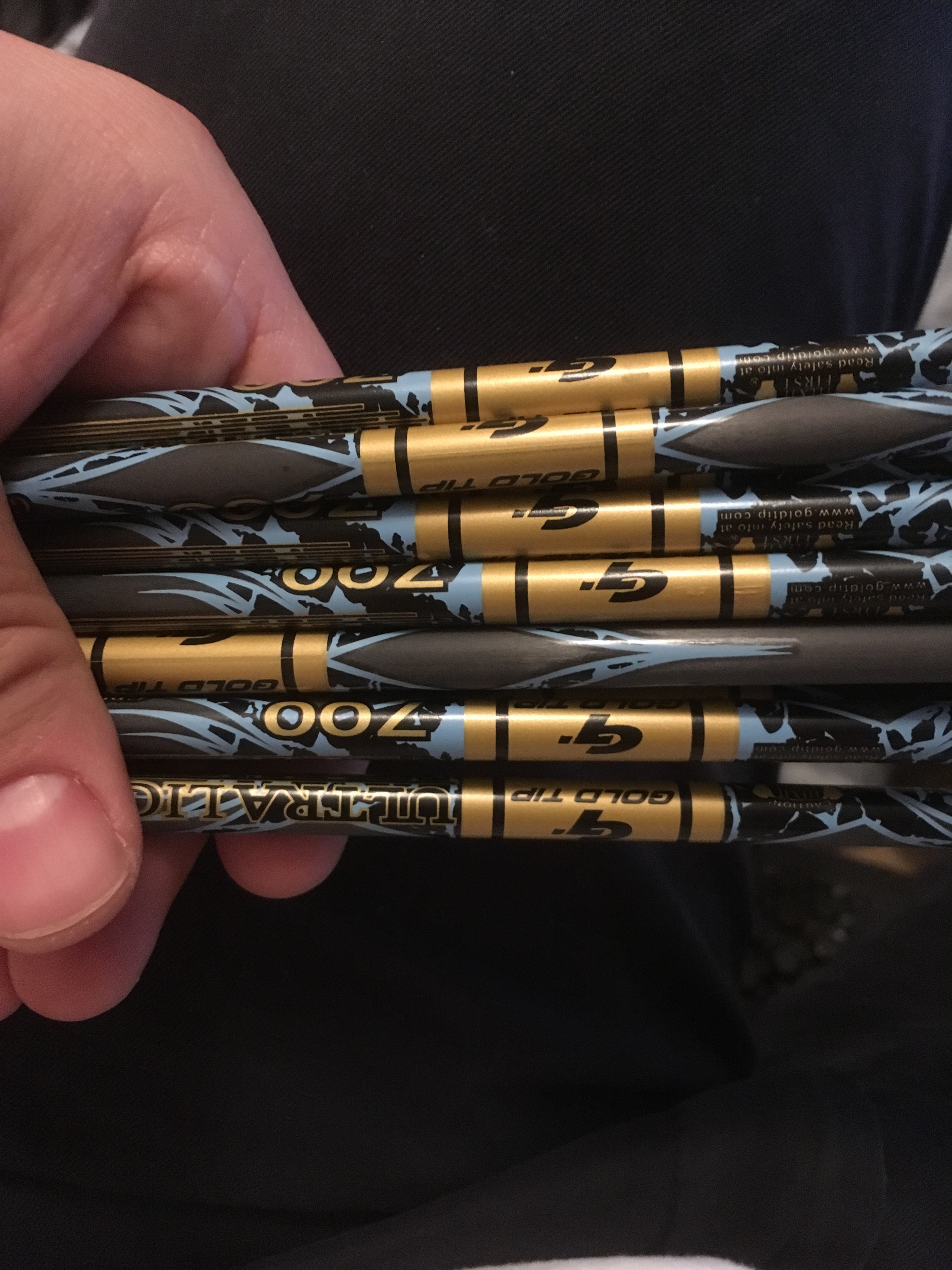 The  new decal looks awesome. Hope they are going to fly better off my bow.
Started assembly, they have pin nock adapters installed already.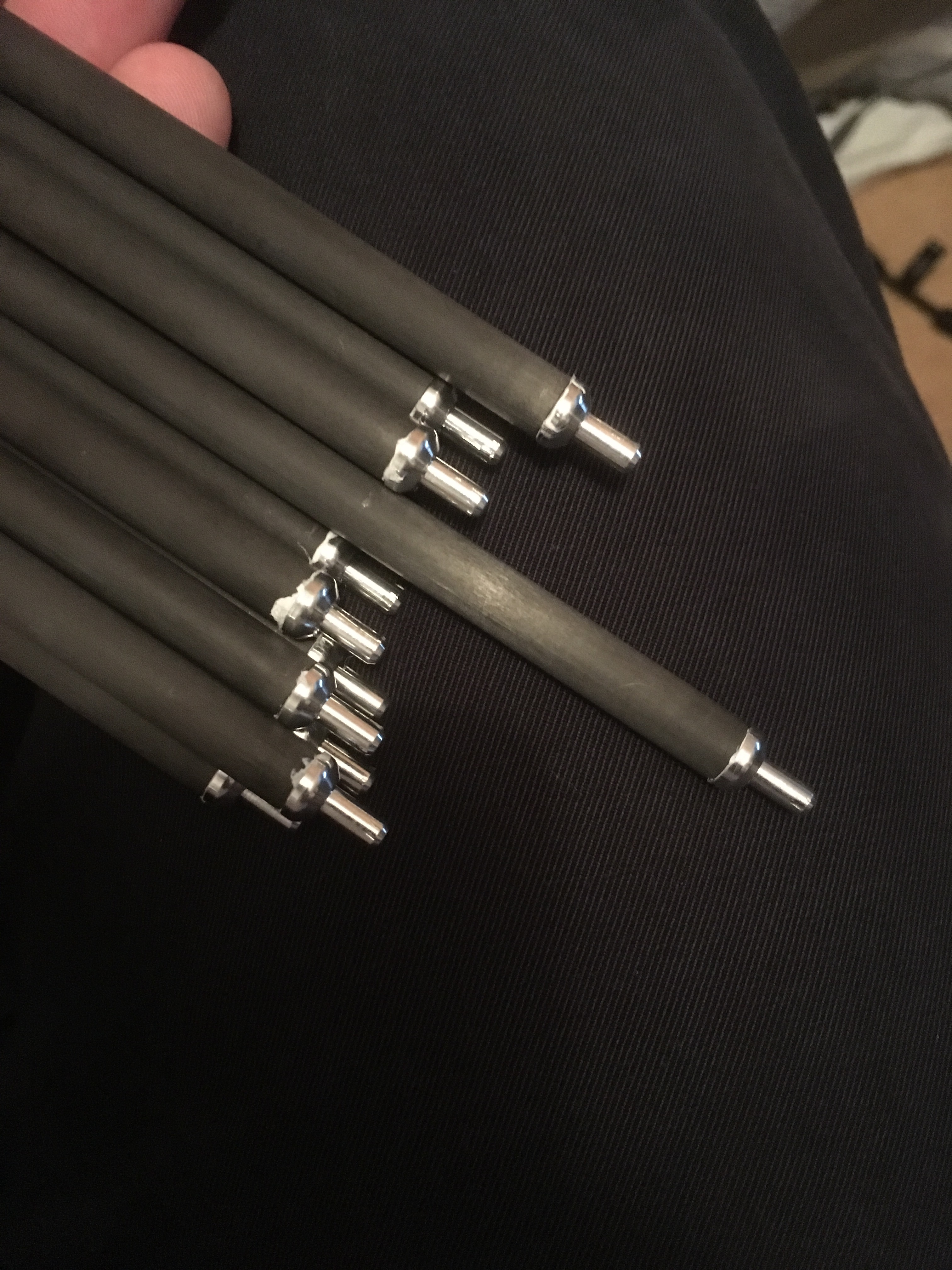 I use teflon tape over the hole and put the adapter in with a "gentle" squeeze. No glue, as advised by Goldtip.